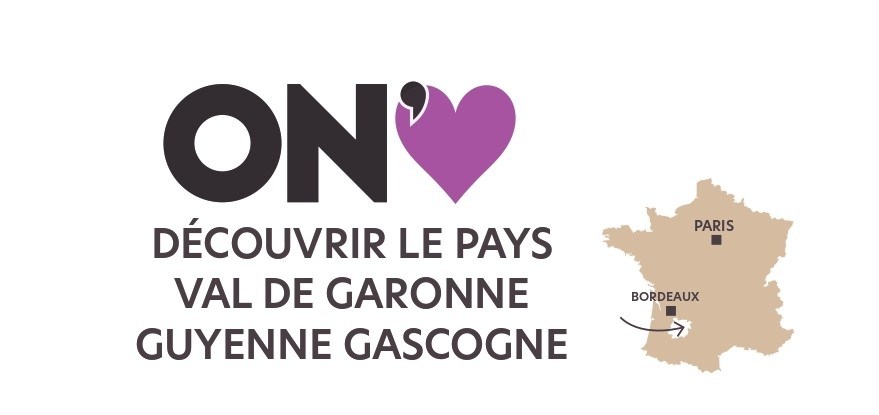 Situated in the very heart of the North-West of the Lot-et-Garonne, the Val de Garonne Guyenne Gascogne benefits from an ideal geographical location, between Toulouse, Bordeaux, and Bergerac. You will find this marvelous area charming, with its authentic and dazzling nature. From the Forest of the Landes de Gascogne to the meanders of the river Garonne, from the vineyards and slopes to the riverbanks of the Dropt, travel in complete freedom through this incredibly rich territory.
Easy living is obviously a must here. Reconnected with nature, the ones visiting us discover a territory, at their own rhythm, where the expression "take your time", takes on its full meaning.
The Val de Garonne Guyenne Gascogne is done as much for the loners as for the lovers or families and offers for sure relaxing holidays in the open air.
Our favourites
Activities 100% families and children
Liked by adults and children, our Terra Aventura routes are original walks, real treasure hunts allowing to discover the territory, the local heritage, and some anecdotes while playing. Equipped with the mobile application or the paper plan, the family begins the adventure. With clues to notice, enigmas to solve, and a treasure to look for, through forests, towns, villages…
Casteljaloux, a destination in its own right
The Canal, the Garonne river, and the Lot river
Vineyards, where the savoir-faire meets your taste buds
An amazing heritage to discover and savour
Don't miss the Castle of Lauzun, a perfect example of Renaissance art, the frescoes of Allemans-du-Dropt, within the Romanesque church Saint-Eutrope. The Castle of Duras, an uncommon monument, overhangs the Valley of the Dropt in Guyenne.
From Spring, discover the Castle's Escape Game, and this Summer, be amazed by the Castle's shows: night-time audiovisual show, musketeers' show, knights' and falconry show.
The South-West, it's the country of well-being and good food because we like good local products that are seasonal. The ones you find at the farm next door or on the tables of restaurants in little villages, on the markets. Here, the plate is convivial and festive!
Find more information to get your stay ready in Val de Garonne Guyenne Gascogne :