Since June, 26th at 8 a.m., the Poï'z are back! You can validate your discovery, or with the mystery word present in the hiding place with the buttons, or virtually with the QR code.
Terra Aventura, it is an original walk, a few kilometers long treasure hunt leading you to discover the territory, the local heritage, and anecdotes, while playing.
An incredible treasure hunt!
With the smartphone application 100% free, the family is ready for adventure. With clues to collect, enigmas to solve, and a treasure to look for… and the excitement of finding the Graal: the Poï'z. They are characters with strong temperaments inhabiting the universe of "Terra Aventura", they guide you and their buttons are to collect.
This fantastic universe allows sharing some privileged moments with your children while going to the encounter of locations often unusual.
IMPORTANT
For some health safety reasons, the treasure is also under a digital form. At the end of your route, once the final coordinates are unlocked, to validate your discovery on your player account, you have two solutions:
– Scan the QR code via your application and it will automatically validate the mystery word
– Get the mystery word in the notebook, and declare your discovery by going on the roadmap on the website of Tèrra Aventura.
Two routes in Pays de Lauzun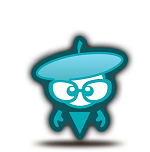 Allemans-du-Dropt : The Pigments of Guyenne
1.5 km long (1h walk)
5 enigmas to solve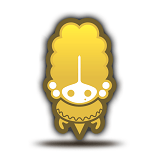 Lauzun : The Tour of the Grand Dukes
2 km long (1h walk)
5 enigmas to solve
Find all the universe of Terra Aventura: https://www.terra-aventura.fr/
Your turn to try…
Do you know Randoland? Discover these fun walks for children and adults! https://www.paysdelauzun.com/on-aime/randoland/